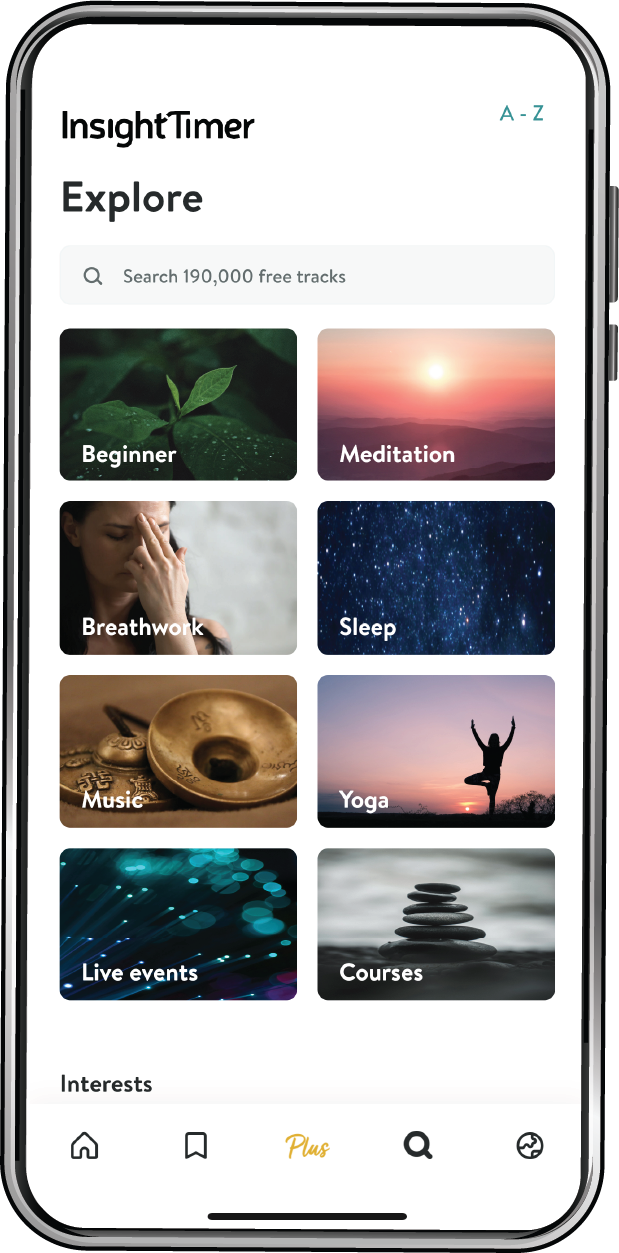 The Well at Bell Memorial Union strives to provide a restorative and holistic wellness experience while supporting and encouraging positive, informed choices. We understand that visiting The Well is not always an option, and we want to ensure wellness opportunities are FREE and accessible to all students, staff, and faculty, wherever they may be.
In light of this, The Well has partnered with Insight Timer, the world's no. 1 everyday wellbeing app for sleep, stress, and anxiety. Insight Timer unlocks the most extensive and diverse content library – that's over 170,000 breathwork practices, guided meditations, and courses from the world's leading mindfulness teachers, musicians, and psychologists.
GET STARTED
Step 1: Go to insighttimer.com or download the Insight Timer App
Step 2: Create an account
Step 3: Click the Profile button (upper right corner of Home screen)
Step 4: Select Workplace and enter your work email address
Step 5: Continue your journey to restorative + holistic wellness
If you're new to meditation and looking for a place to begin, try the 7-day Learn to Meditate Course. Looking to strengthen your personal skills? Check out these courses on topics such as imposter syndrome and unconscious bias.
The Well is open to students 8 a.m. - 5 p.m. Monday- Friday. Our goal is to support our Chico State family in navigating their road to well-being through proactive versus reactive wellness.
Need assistance? Reach out to our Wellness Coordinator at chammans@csuchico.edu.