The AS Bike Hub (formerly known as the Bike Cart), located within the Wildcat Store in the Bell Memorial Union, is the campus bicycle repair program run by Adventure Outings. The AS Bike Hub provides fast repair services for students, staff, and faculty such as flat tire repair, gear, and brake adjustment, wheel straightening, and regular tune-ups.


Open Monday - Thursday 11:00am - 3:00pm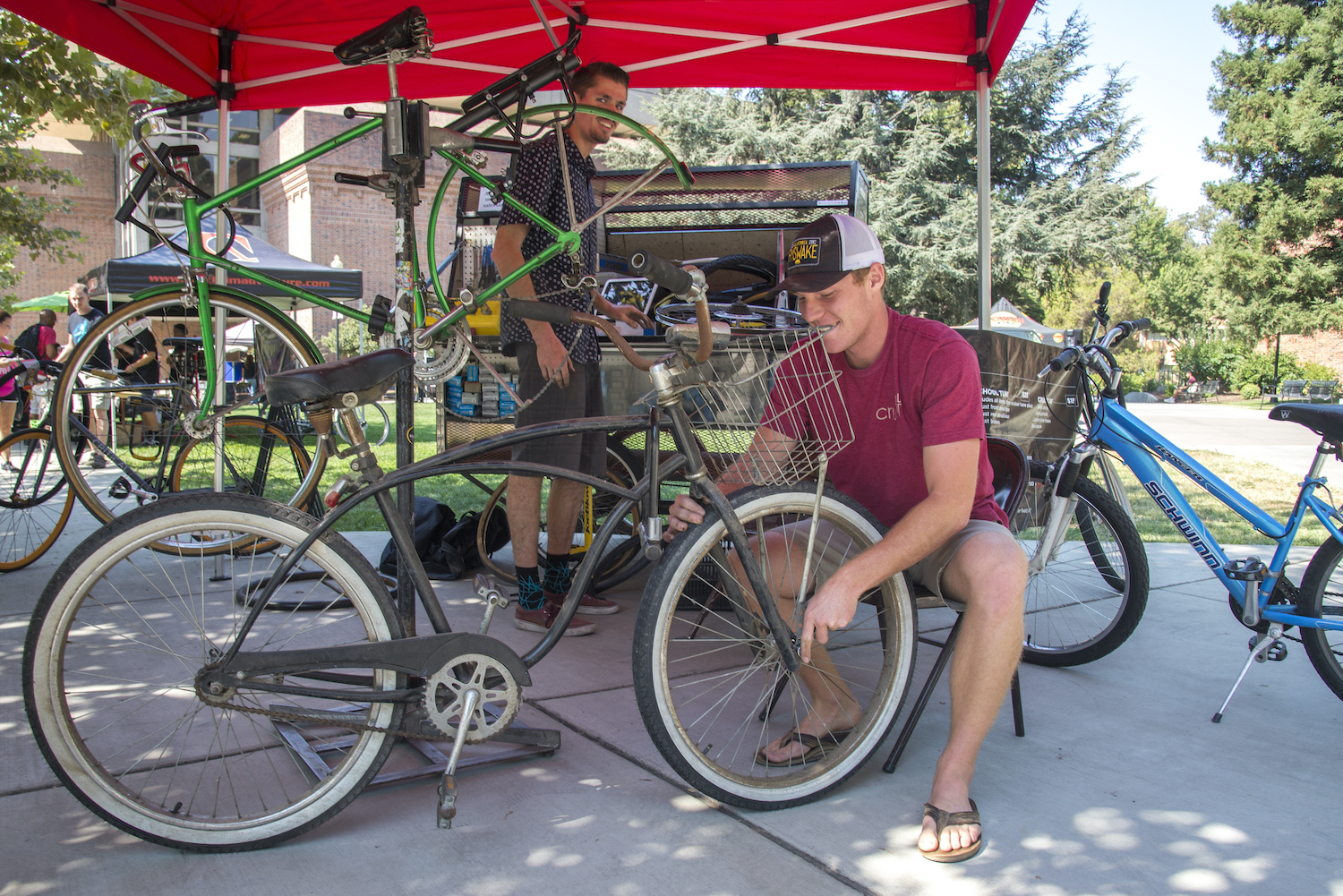 Tune-Ups & Repairs
Full Tune - $35
Gear & Brake Adjustment
Lube Drivetrain
Safety Check
Basic Tune - $25
Gear or Brake Adjustment
Lube Drivetrain
Safety Check
Repairs
Flat Repair - $12
Chain Install - $10
Cable Install - $8
Bike Auction
Fall Bike Auction: Thursday, October 12
Student Services Center Plaza (by Meriam Library & BMU

The AS Bike Hub (formerly known as the Bike Cart) typically hosts a semi-annual Bike Auction once each Fall and Spring semester. Many different types of used bikes will be available, so come by and check it out! Open to students and the public. If you live in Chico, you've got to have a bike!

Viewing of auction bikes starts at 10:30am. Bidding starts at 12:00pm
The Bike Auction is hosted by the Associated Students Bike Hub. The bikes are donated by Chico State University Police, Butte County Landfill, and the community. Proceeds will be donated to a scholarship fund dedicated to helping students of all backgrounds attend Adventure Outings trips. The auction is open to the public; no registration is required. Cash or Credit/Debit cards only (no checks).
All bikes are sold as-is. No refunds on auction bikes.