The AS Sustainability Center exists to ignite a passion in the campus community to be active in protecting and restoring the earth. We do this by researching, imagining, and creating solutions that address environmental and cultural problems.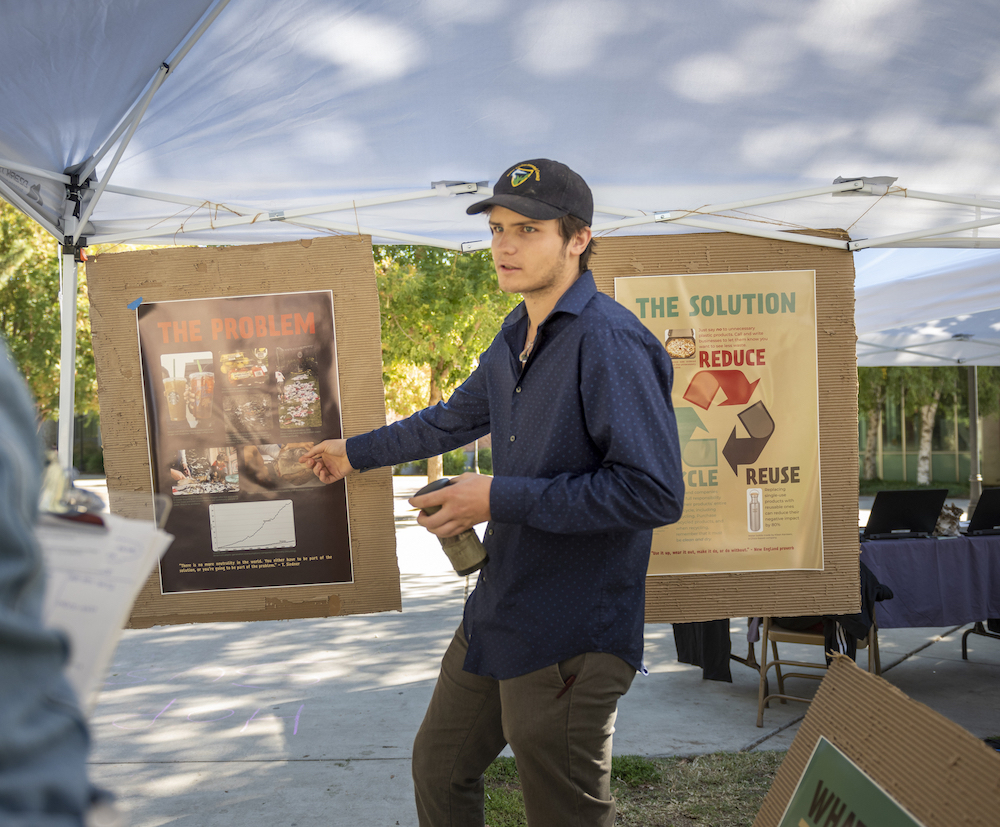 AS Sustainability Program:
Offers internships, paid staff positions, and volunteer opportunities!
Promotes eco-awareness on campus and in the community through education and outreach on sustainability-related issues
Implements sustainable practices in the AS departments
Provides funding opportunities for student-driven sustainability projects
Offers a supportive and fun social environment where peers actively engage in each other's knowledge and participate in educational outings in the local community
Visit us in the Wildcat Leadership Center (BMU 220) and utilize the:
DIY area to fix or create that offers a sewing machine, non-toxic ingredients to make your own cleaning supplies, seedling pot making kit
Our Free Store offers used school supplies, water bottles, and a variety of office supplies for students.
Up-cycling Area to re-purpose old items into art.