Living in Northern California we have close access to many outdoor activities and sports. A natural beauty that we are blessed with within this area is waterfalls. In this blog post, I will be going over descriptions and where they are located.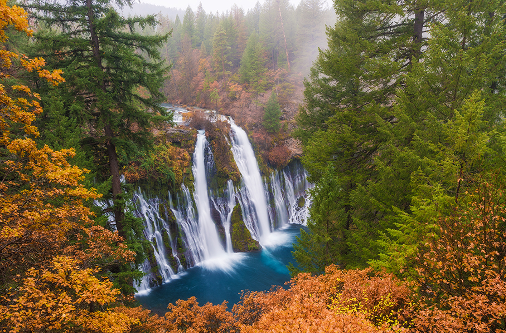 Burney Falls
McArthur Burney Falls Memorial State Park is a gorgeous park featuring a 129-foot waterfall and is found 10 miles outside the small town of Burney, CA. The water is strikingly clear, normally found at 42 degrees Fahrenheit. This attraction is ranked among the top waterfalls in California. This park is very accessible and easy to access. There is an overlook (photo above taken from this position) a short distance from the parking lot and less than a half-mile to the base of the falls. The park has lots to offer with camping, fishing, swimming, and recreational activities.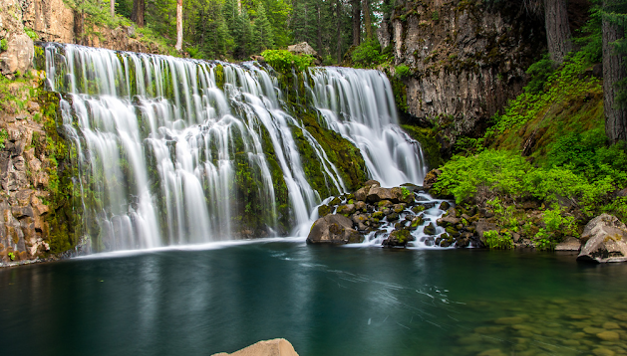 McCloud Falls
These waterfalls are found along the McCloud River outside of the city of McCloud. Within a few miles of each other, there are three waterfalls named Lower, Middle, and Upper Falls. An easy way to locate these waterfalls is by searching Fowlers Campground which is a national forest area with 35 established campsites. Fowlers Campground overlooks Lower Falls and is a 1-mile hike from Middle Falls. This area is a great summer location for swimming and sightseeing.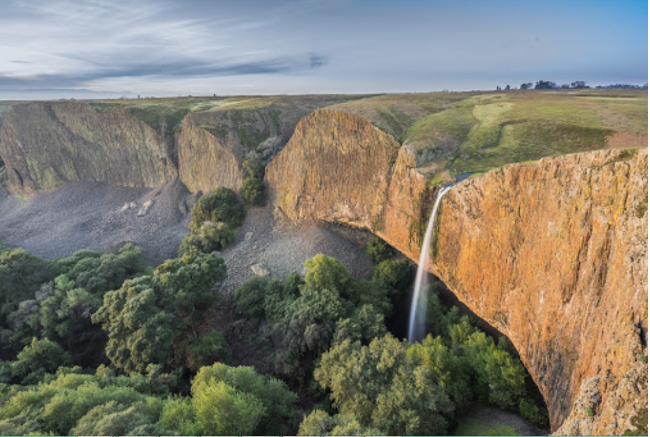 Phantom Falls
Phantom Falls is a stunning location NW of Lake Oroville on the North Table Mountain Ecological Reserve. Being a 30-minute drive outside of Chico, Table Mountain is a beautiful day trip to hike and see this waterfall. I would recommend going in the springtime when the wildflowers are in full bloom and there is water in the creeks. This area does have a lot of private property, but there is a public trail out to the waterfall from the parking lot.
Kings Creek Falls

Kings Creek Falls in Lassen Volcanic National Park is located off of Volcanic Legacy Scenic Byway (Highway 89) which runs through the park. This beauty is seen with just a 2.7-mile hike and can be accessed along a trail filled with wildlife and bird watching. While you are in the park, be sure to check out other attractions including Lassen Peak, Bumpass Hell, Manzanita Lake, and so much more. This waterfall is 46 feet in height and worth the pleasant hike. Keep your eyes peeled for bears for they like to frolic in the meadow.
Note: Due to the Dixie Fire, Kings Creek Falls and the entire Lassen Volcanic National Park are currently closed. Check-in with Lassen Park rangers next spring on reopening dates.
While these are only a few of the amazing waterfalls in Northern California, there are so many more. Enjoy these locations while being respectful of the wildlife and leave no trace.