For the past 10+ years Adventure Outings at CSU, Chico has hosted an annual cleanup on the Sacramento River between Irvine Finch boat launch and Pine Creek. This is the section that many people in the Chico community enjoy floating in a variety of watercraft, particularly intertubes. Unfortunately, some of these "floaters" leave trash on and in the river.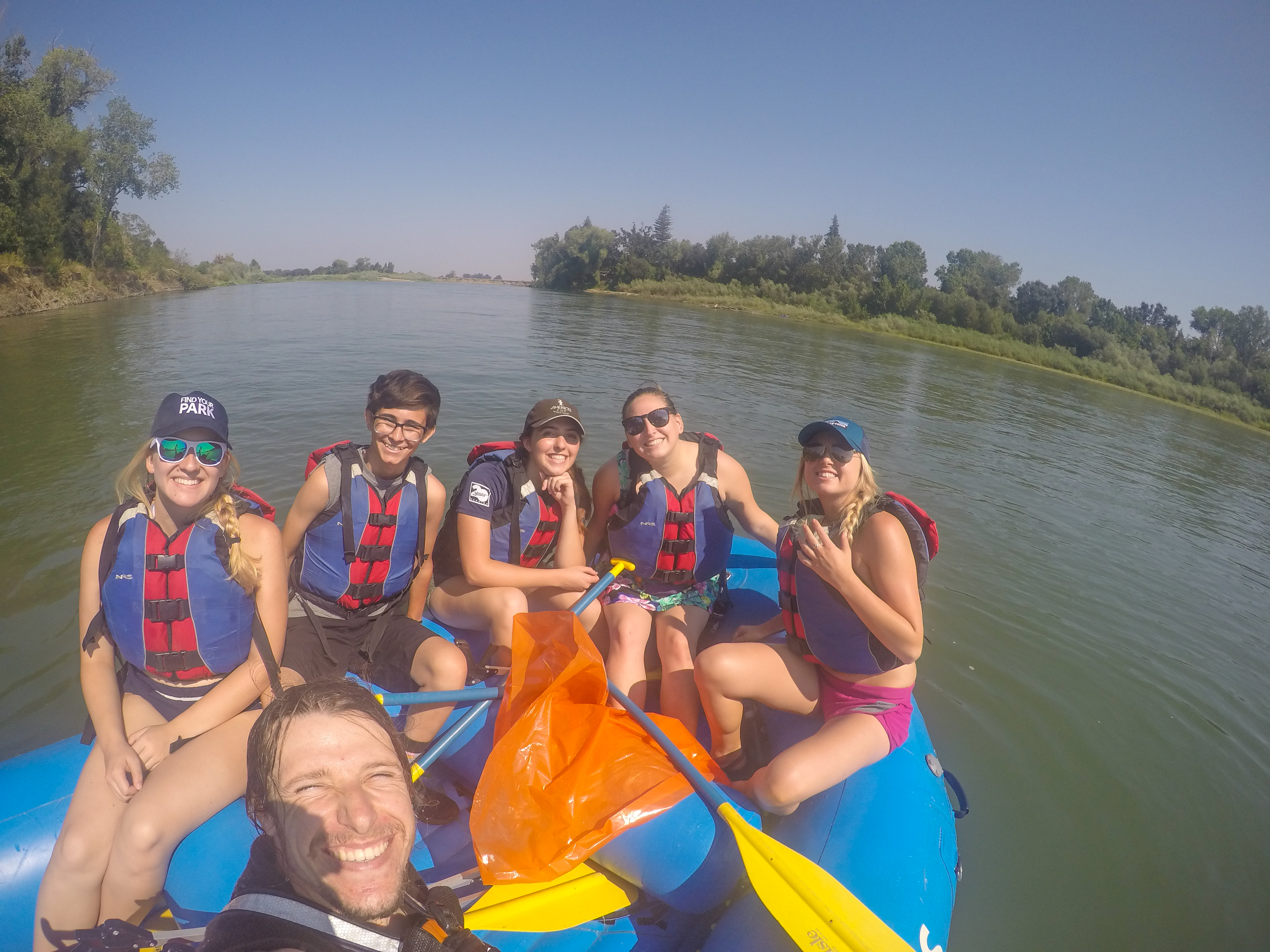 Due to a decreased amount of Labor Day activity on the river the amount of trash found by the cleanup has shrunk over the past several years. However, Adventure Outings has continued the cleanup as a way to help instill a sense of service in the Chico State students. This year the group managed to collect four large bags of garbage from the small stretch of river. We hope that one day the cleanup will not be necessary but until then we'll continue to do our small part to help.
When asked what they thought their cleanup trip one of the participants stated that they really enjoyed the combination of recreation and service. Their only downside was the realization of how much some people litter.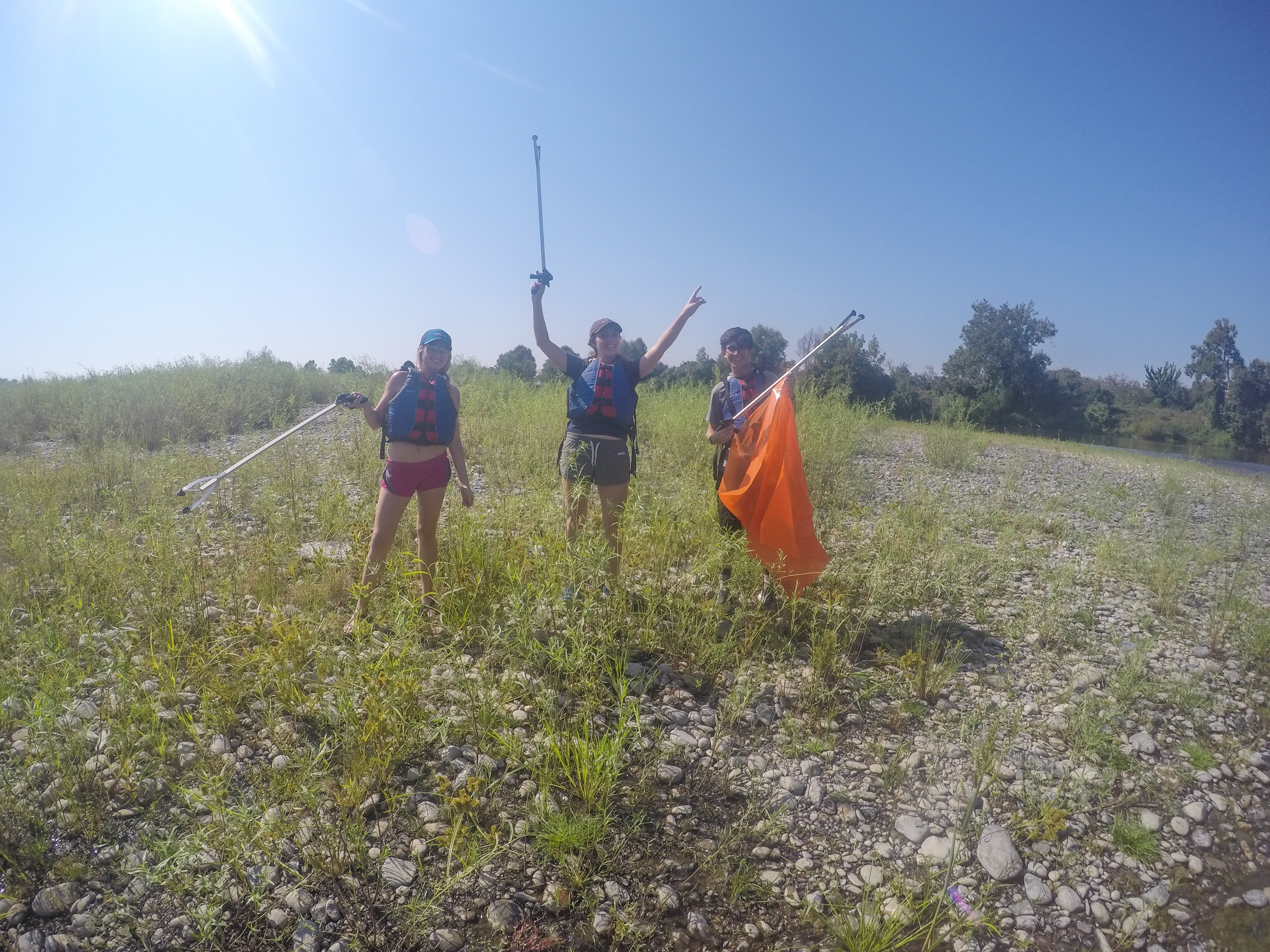 Adventure Outings would like to give a special thanks to Recology, Round Table Pizza, California State Parks, and the Associated Students Recycling Program for their help making the cleanup possible.