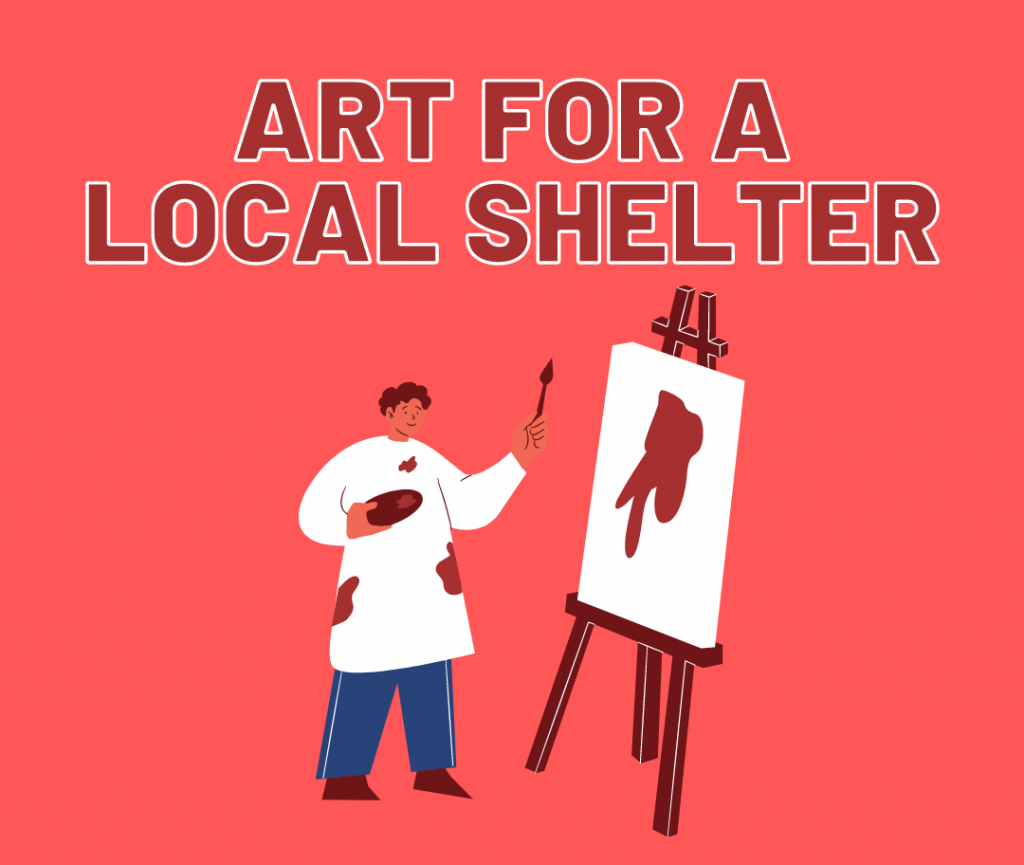 We are asking the Chico State community to help us create artwork for a local shelter that provides housing for those experiencing homelessness. The artwork we collect will be provided to the shelter to be potentially be hung on their walls to help create a more vibrant, engaging atmosphere.
How Can You Help?
Get your art supplies together.

Remember we are trying to hang your art on a wall so your medium should be conducive to that. Canvas is an ideal option.
If you cannot provide your own supplies swing by the Chico State Wildcat Store, head to the Computer counter, and let them know you are participating in this project. They will provide you with an art kit. The kit includes paintbrushes, paint (primary colors), and two canvases for you to work with. Please feel free to use additional items you find at home to add to your creations. Only a limited supply of art kits are available and are only for Chico State students.

Create your masterpiece!

Keep in mind this artwork is meant to brighten up the lives of people experiencing homelessness. Your art should be generally positive and family-friendly.
Please put your name on the back of the artwork.

Turn in your artwork at the Wildcat Store technology desk.
Log your participation on CAVE's GivePulse page (required for CAVE volunteers making up hours, and highly recommended for everyone else.)
What Happens Next?
CAVE staff will collect the art and provide it to a local shelter.
Deadline
Please turn in your art by October 26th.