Ever wonder what CAVE directors do on a daily basis? We interviewed them to see!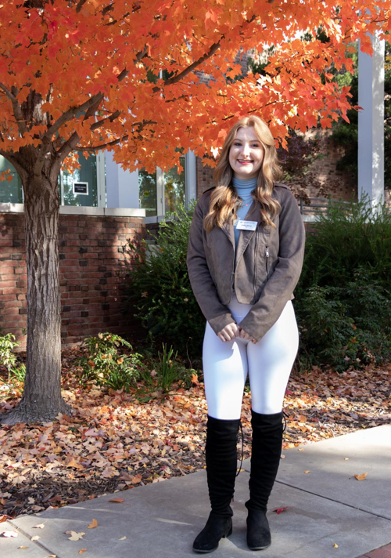 Emily Wood is the Public Relations Director. She manages all events, social media, and marketing for CAVE. She's been a volunteer with CAVE for 5 semesters. This is how her typical day goes:
"Usually I first check emails, to see who's responded from the previous day. Each day is pretty different, but usually I check in with everyone in the office and walk around to say hi. The PR team does a lot of tabling to recruit volunteers and staff to join CAVE. So, I manage all tabling signups for all of our events. We really push the recruitment side, so we plan the events, but we also recruit students to volunteer at them. There's usually a lot of emails to everyone as we coordinate."
What's your favorite part about your position?
"It's really rewarding to facilitate students volunteering. We get to plan volunteer events and recruit students from campus. The harder we work the more students are out volunteering. So, it's definitely rewarding work to be the person to facilitate these things happening and getting students involved in helping the community."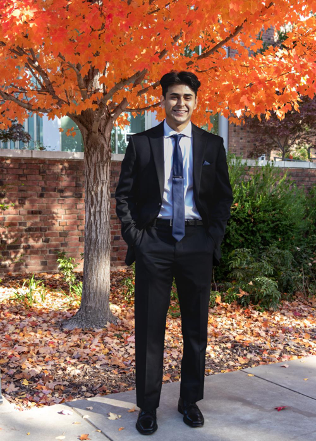 Jordan Hernandez-Hernandez is the Operations Director. He oversees the operations team in CAVE. He's been with the program for 6 semesters. This is how his typical day goes:
"My day typically starts with me opening up my emails and seeing what has come up or what new task I'm going to need to tackle for the day. As the Operations Director, daily duties can be scheduling schedules for the operations team, and answering any questions they may have. We also manage the office and updating procedures or policies that could just help better the office and the office space itself."
What's your goal for this year?
"Right now, this is a whole new semester, a whole new office space. My goal is to weed out any procedures or policies that we don't need or don't use anymore and replace them with new ones that can help upkeep the office even when I'm long gone."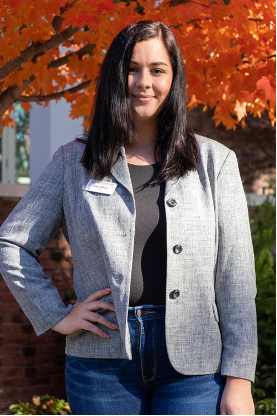 Kayla Manzo is the Kids Director. She's responsible for overseeing CAVE's Helping Hands, EXCEL, NASA, and Tutorial programs. She's been with CAVE for 5 semesters on both the kids and community side. This is how her typical day goes:
"I typically get to the office around 10:00 am and start my day by checking and responding to any emails. I then read the weekly announcements from the CAVE Program Director, which helps me to plan my weekly kids programs meeting with all my program coordinators. At 1:00pm I meet with the leadership team to go over any program updates and upcoming events. I end my day in the office by meeting with my four program coordinators to give them their weekly announcements and do program check ins. I really love getting to not only work with the director team to make CAVE the best organization that we can, but I also really love working with the programs to provide meaningful volunteer opportunities for students."
What's the most challenging part of your position?
"The most challenging part of my position is when volunteers are not filling the requirements and checking in with them to make a plan to get them back on track."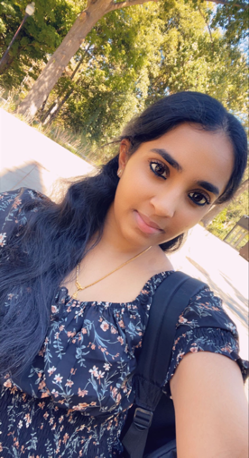 Sireesha Reddy is the Community Connections Director. She's responsible for overseeing Adopt-A-Park, Senior Programs, Animal Connection, and Community Outreach Ambassadors. She's been with CAVE for 5 semesters. This is how her typical day goes:
"I come into the office around 11:30 and check my emails. Then I check in with Keith and give him any updates I have for him. I also check in with my coordinators who are in the office and ask them for any updates from their programs. Then I go to my leadership meeting and update my weekly coordinator agenda. I will check my email again and respond to any emails. I will also check on tasks I need to do. For example, I had two interviews scheduled for a coordinator position for next semester and after that I had a meeting with a volunteer. I typically end my day by checking my email again."
What's your fondest memory of CAVE?
"My favorite memory with CAVE was when I volunteered in a classroom, I was able to interact with the kids and get to know them and bond with them. I also like coming into CAVE on Mondays and hanging out with the CAVE staff. It makes my Monday more enjoyable. "