During the Fall Semester of 2021, the Third Floor Gallery at the BMU was excited to host second-year student and artist Olivia Villaseñor. The artist displayed multiple different pieces with her exhibit titled "De Mi Corazón", each with a unique art style and design. Olivia used techniques such as charcoal, graphite, carving, and more. Her works are "…inspired by the world around [her] and motivated by the hope of what it could be".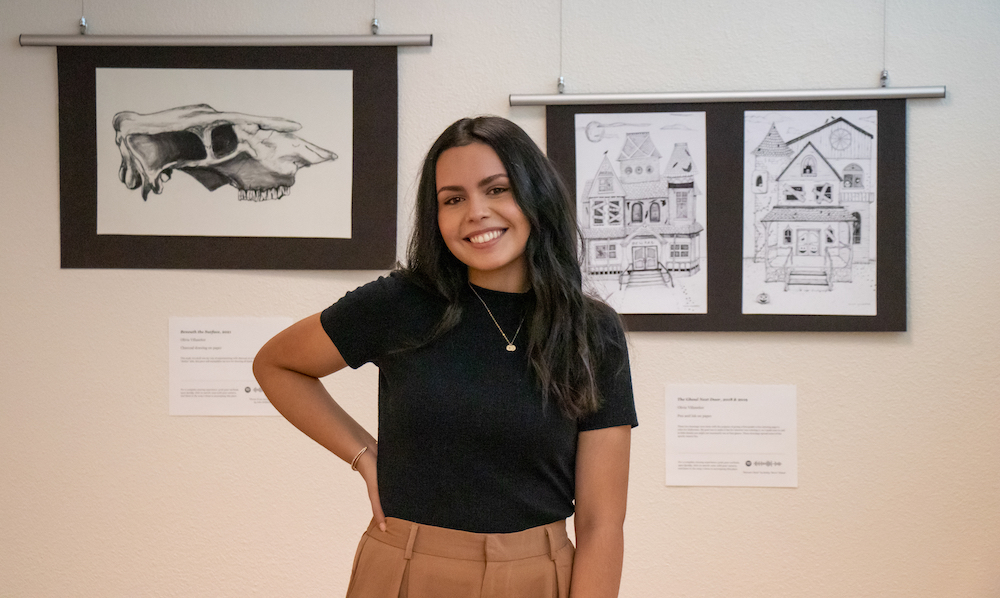 What made this exhibit particularly special was that Villaseñor chose a song to accompany each piece of art. Those who came to admire her art could scan a code on the description below each piece and listen to a song that complimented the art in front of them.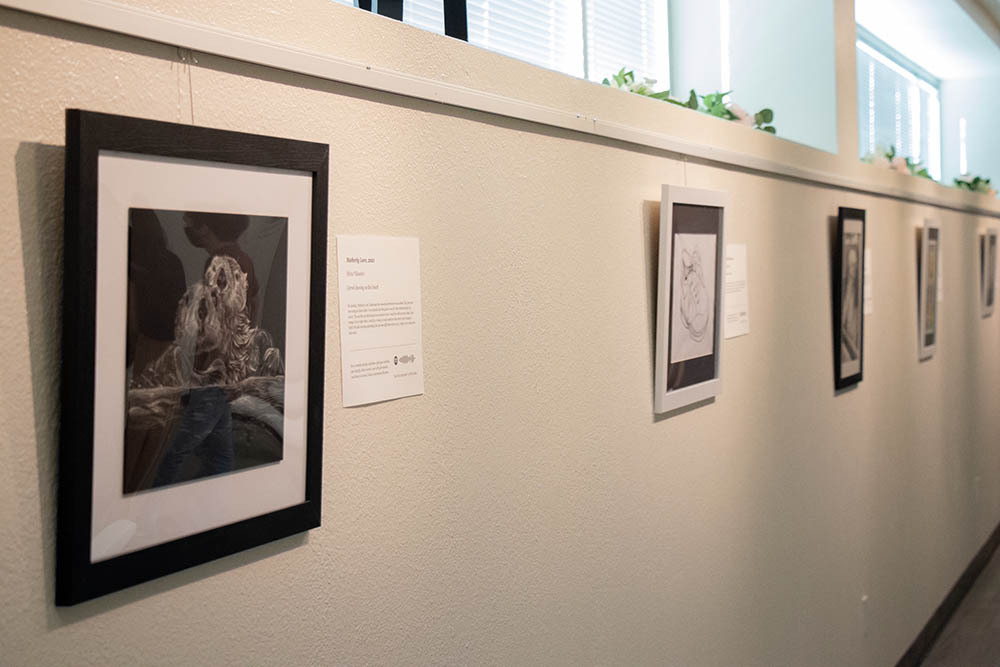 "De Mi Corazón" was extended from its original timeline of October 4th to October 21st all the way through December 2nd, so students were able to admire Villaseñor's work throughout the fall semester.