The BMU Third Floor Gallery kicked off the Spring 2022 semester with "Life in Color: A Watercolor Journey from Disability to Recovery" by artist Yolie Reyes. The exhibit was rich in both color and stories, all near and dear to the artist.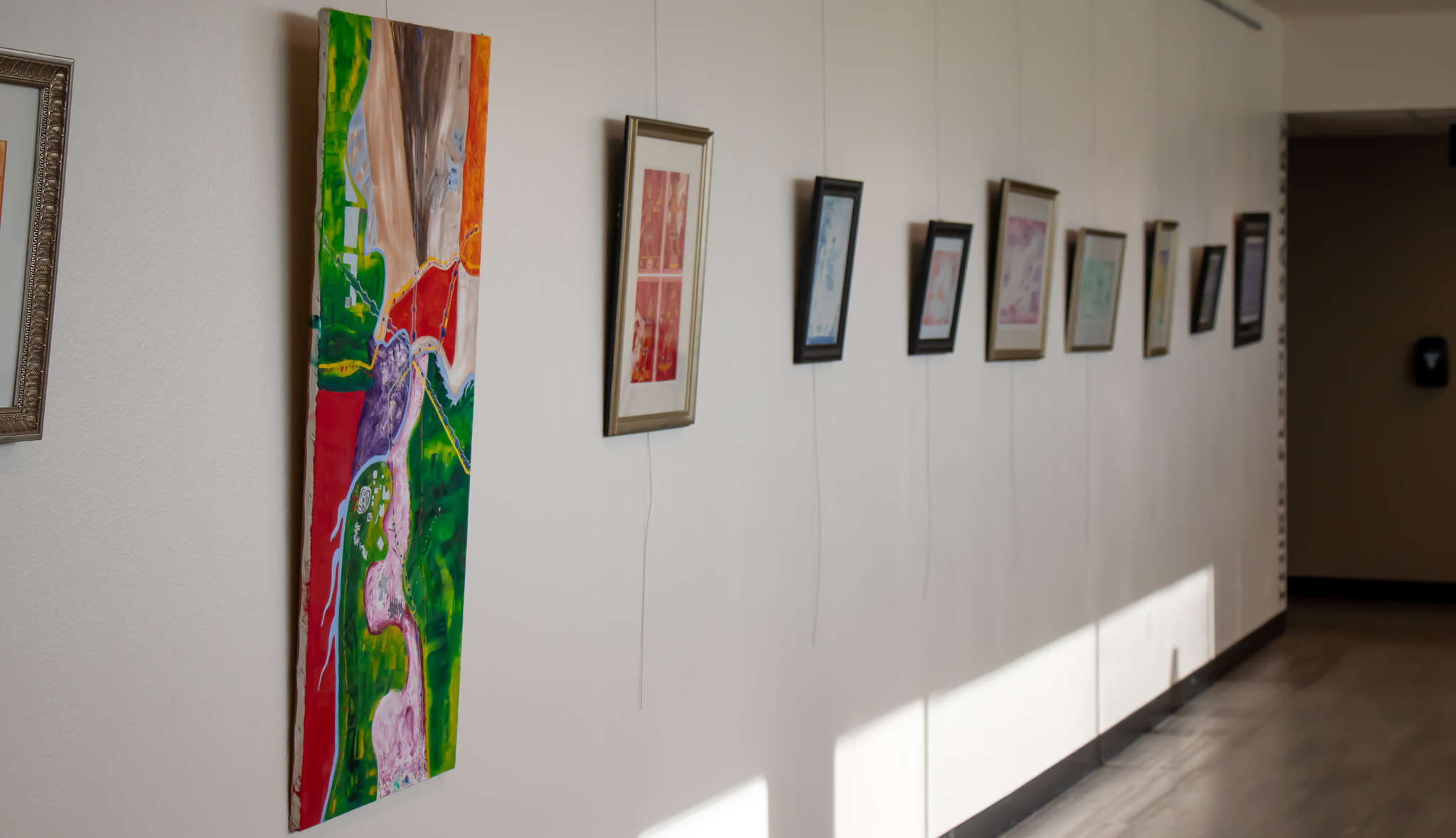 Reyes is from Southern California and spent a portion of their time in high school practicing art. However, they slowly drifted away from it. They later got injured and needed some serious surgery. They used this time to return to art. While recovering, they first started drawing on tracing paper over and over until they felt it was good, and then became more confident to go directly to the final paper.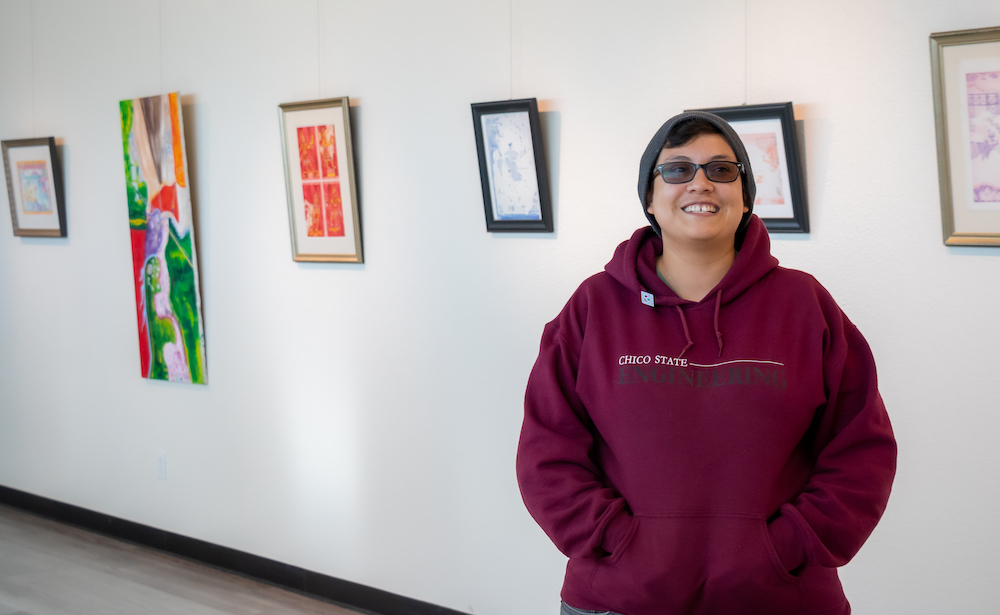 The art is based on Aztec and Inca art, which introduces extremely unique patterns and scenes. Reyes uses these techniques alongside their own artistic style to create the different pieces seen in "Life in Color". One special touch that the artist used in one of their pieces was the addition of actual photographs, which could be seen through parts of the surface of the painting that were cut out to mimic windows. The vibrant colors and intricate details used in each painting were also large draws to the art.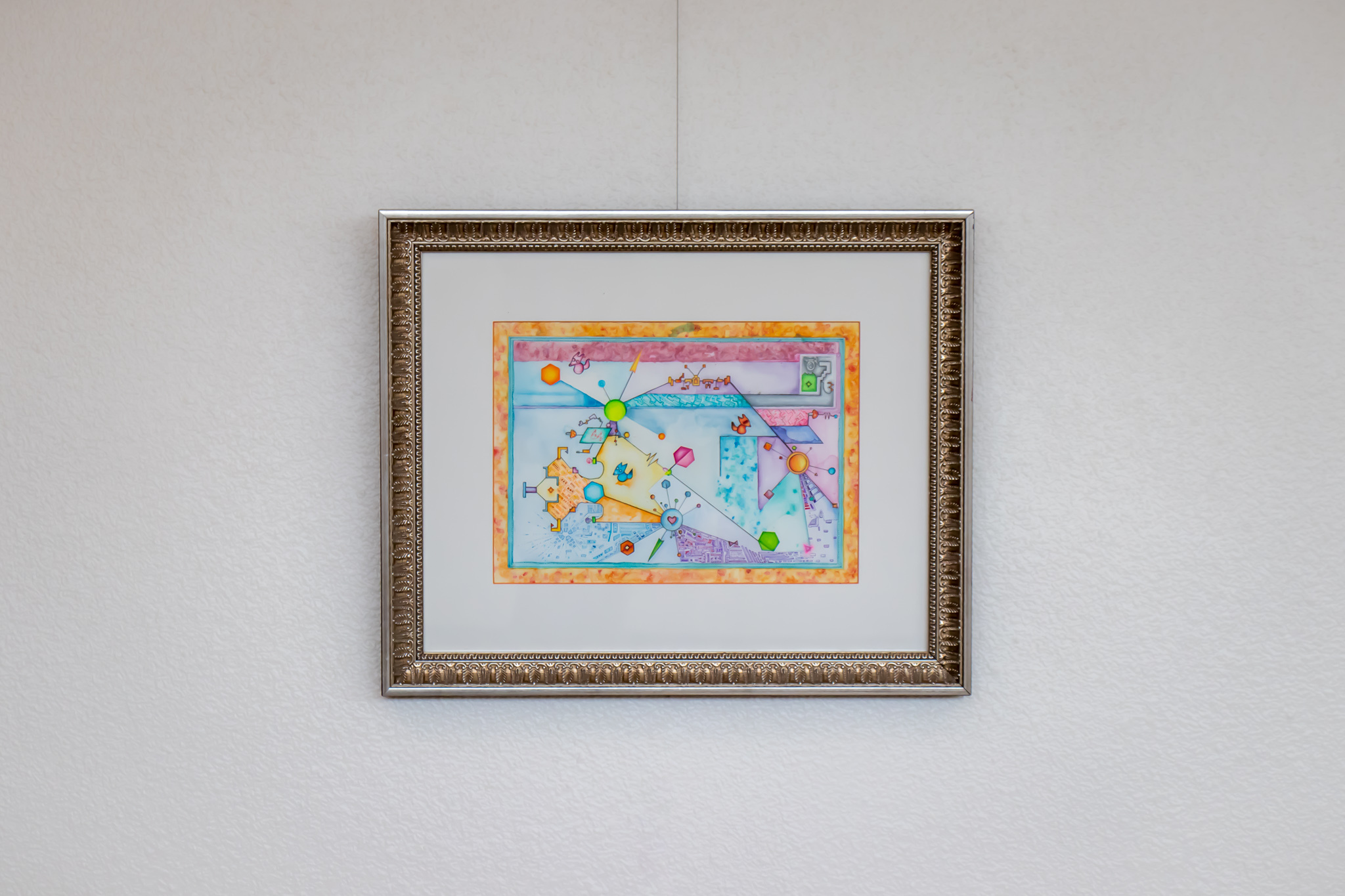 The Third Floor Gallery, located on the 3rd floor of the Bell Memorial Union, is a student exhibition space designed to allow student artists to experience the joys of showcasing their work. There are four shows each semester chosen by a committee of students, staff, and faculty. Visit the Gallery during BMU hours Monday – Friday 7:00 a.m. – 8:00 p.m.