Daniel Penner Cline is a multi-talented artist who has explored various forms of creative expression throughout his life. He was previously a playwright before dedicating seven months of his time to work on his latest exhibition. His philosophy is centered around the concept of doing your best or dying, and his work reflects this notion.
Each series of paintings that Daniel creates is different, as each has its unique source of inspiration. For example, in his current exhibition, he explores the duality of life, represented by a shark and dolphin skeleton. He collected dolphins and noticed that he started dreaming about sharks attacking him. This led him to create a painting expressing, "life is a love dolphin that turns into a fear of sharks."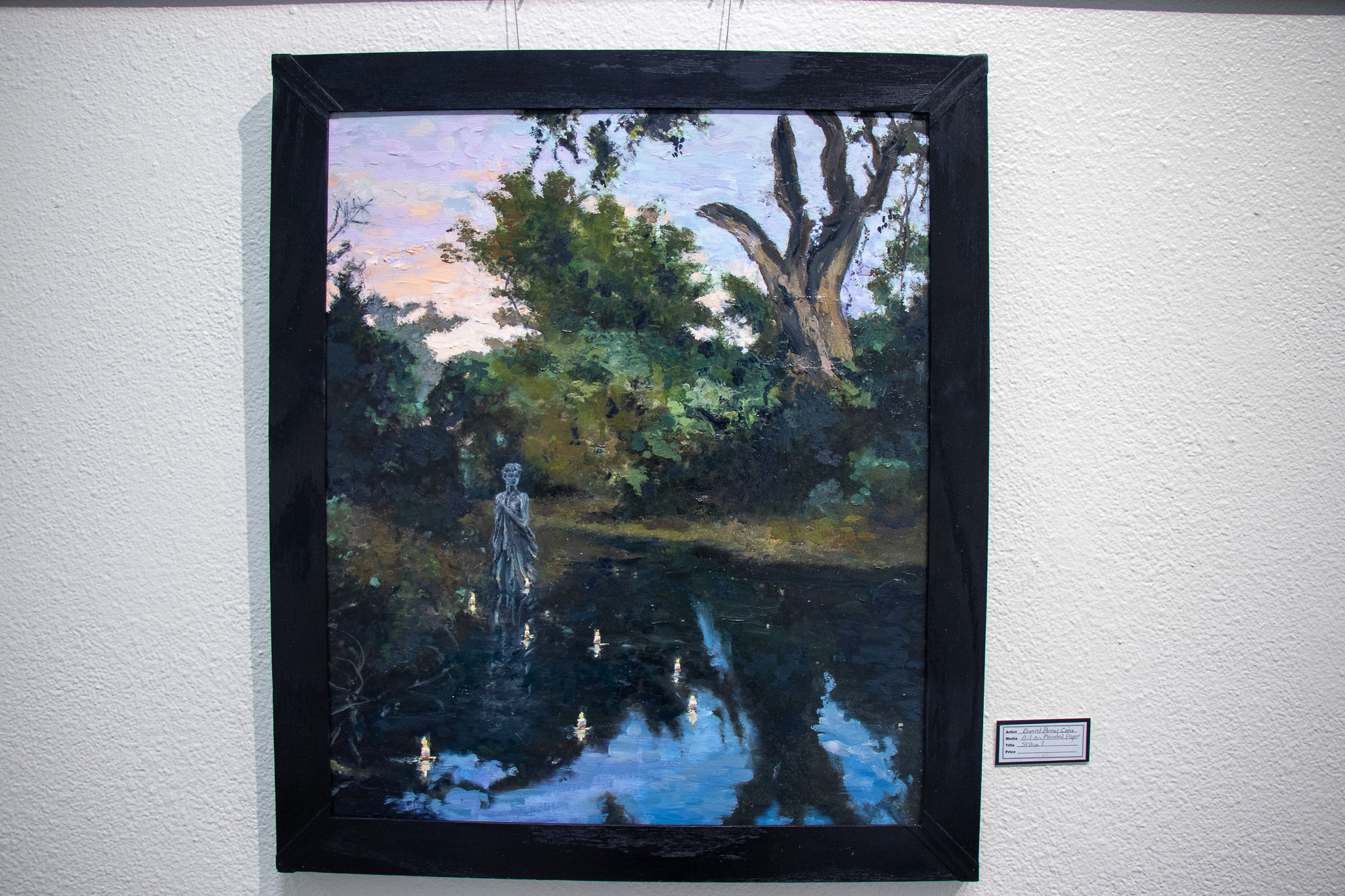 Daniel's art is open to interpretation, and he appreciates the vagueness and mystery that it provides. His paintings are like windows, and he builds the frames to represent a different world or perspective. Art is a courageous act that involves exposing oneself emotionally and mentally. It requires one to sit in front of a canvas and show a tentative and scary side of oneself.
When asked about his advice for young artists at Chico State, Daniel emphasizes the importance of finishing one's work. He advises artists to put a period on their pieces. Establishing and exploring a process to start and finish a piece is crucial to him, ensuring that one can energetically finish the piece and move that energy elsewhere.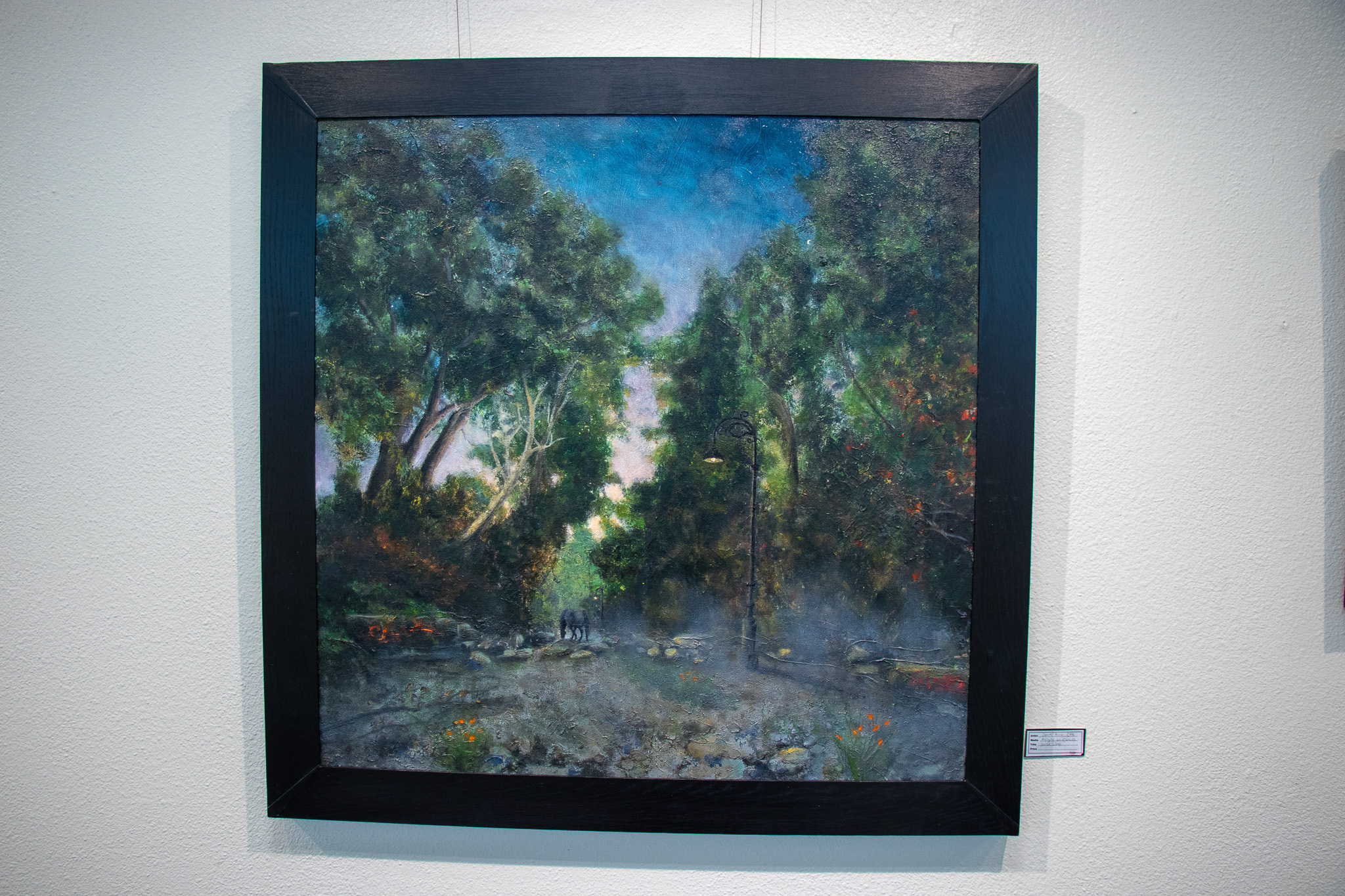 Daniel's art is a reflection of his inner world, built from his emotions, thoughts, and beliefs. He hopes that visitors to his exhibition will be inspired to create and see life in a different way. His paintings connect all parts of his life together. Be open to surprising yourself.
Overall, Daniel's art is a representation of the best that humans can offer, drawing on deep places of imagination, dreams, and meaningful thoughts. His latest exhibition is a testament to his continued exploration and dedication to his art, and visitors are sure to be delighted and surprised by the experience.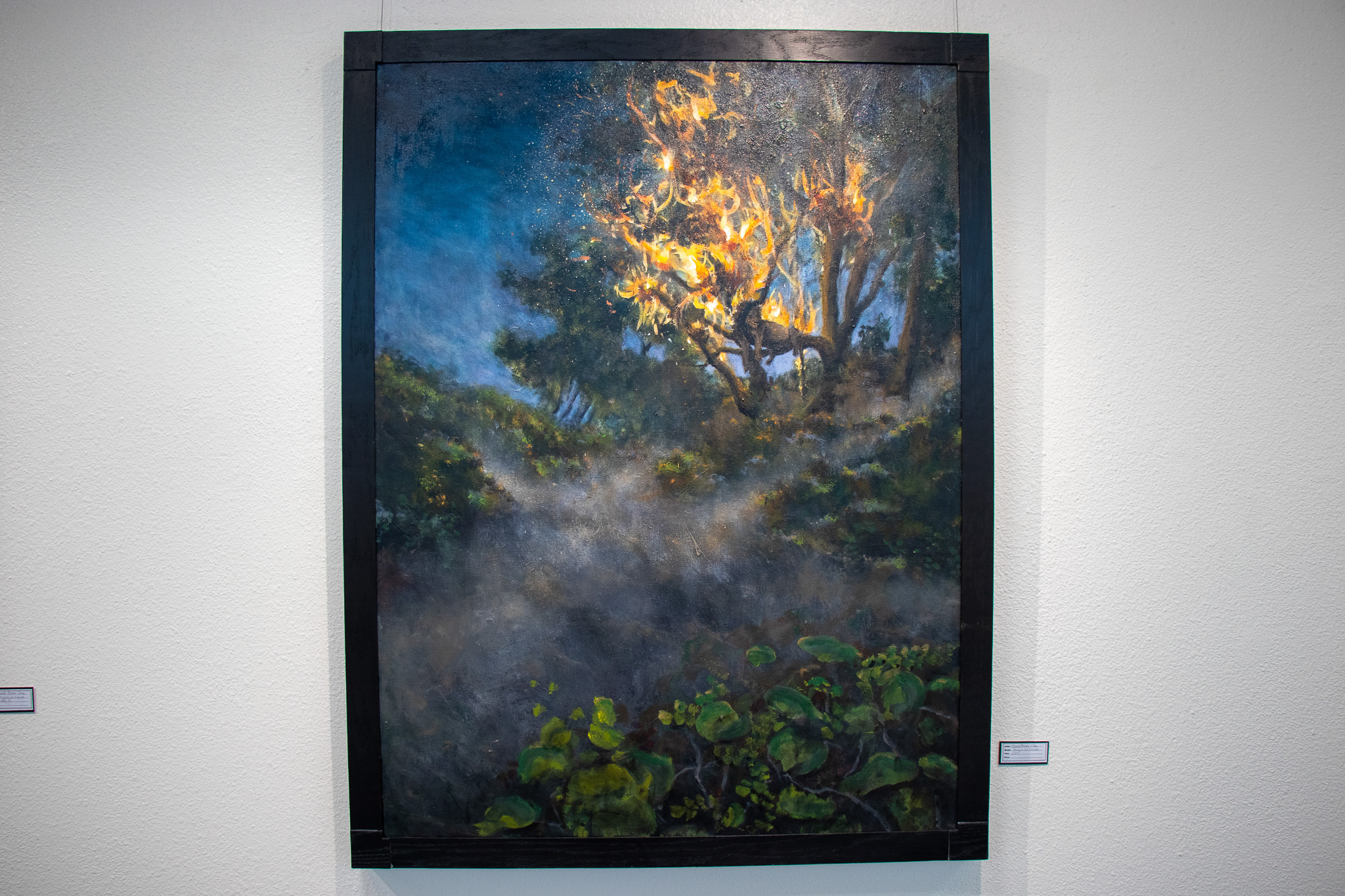 To find more of Daniel's art, you can visit his Instagram page, @dpeenercline, where he regularly posts updates on his latest works and upcoming exhibitions. Additionally, you can check out his podcast, Cutting for Signs, where he discusses how to be your most authentic self. If you're interested in purchasing his artwork, you can reach out to him directly through his Instagram.

Previously at the Third Floor Gallery